Assoc. VFX Supervisor
2019-present, Industrial Light & Magic
CG Technology Supervisor & Head of CG (London)
2015-2019, Industrial Light & Magic
The Computer Graphics Technology Supervisor (global) & Head of Computer Graphics (London) roles included elements of studio technology oversight and strategy, growing the ILM London office from infancy to 500+ artists, assisting with the establishing of ILM TV, plus some direct CG Supervision and support for active projects.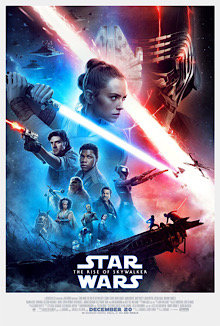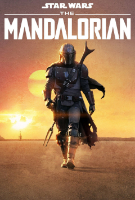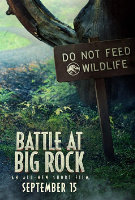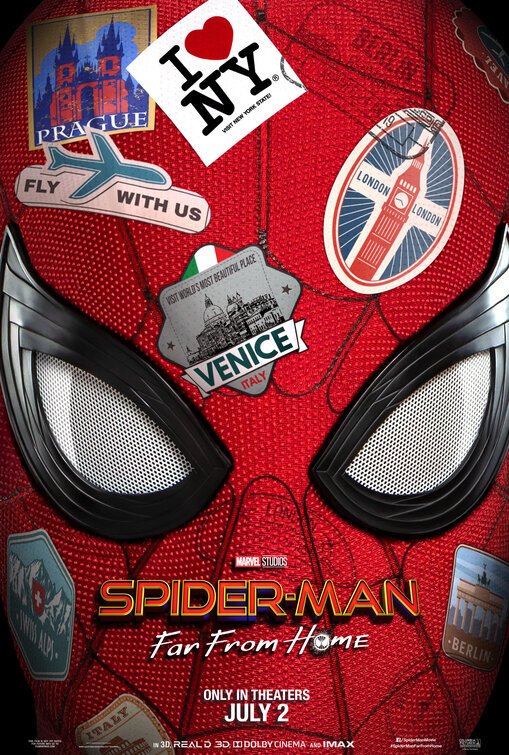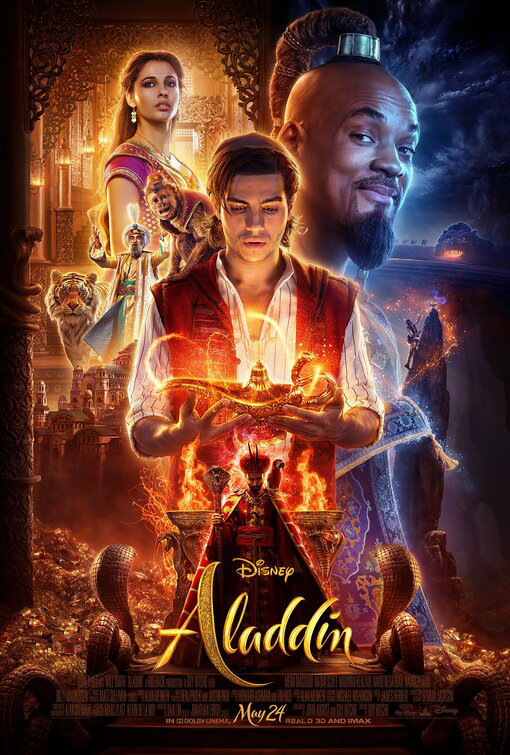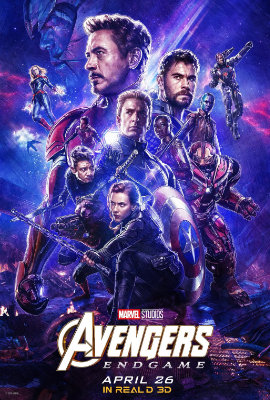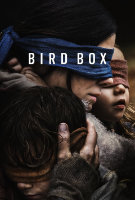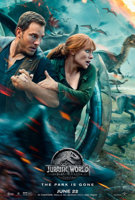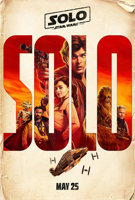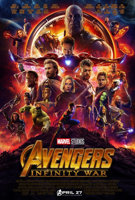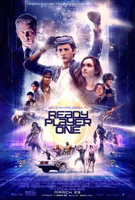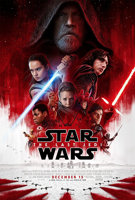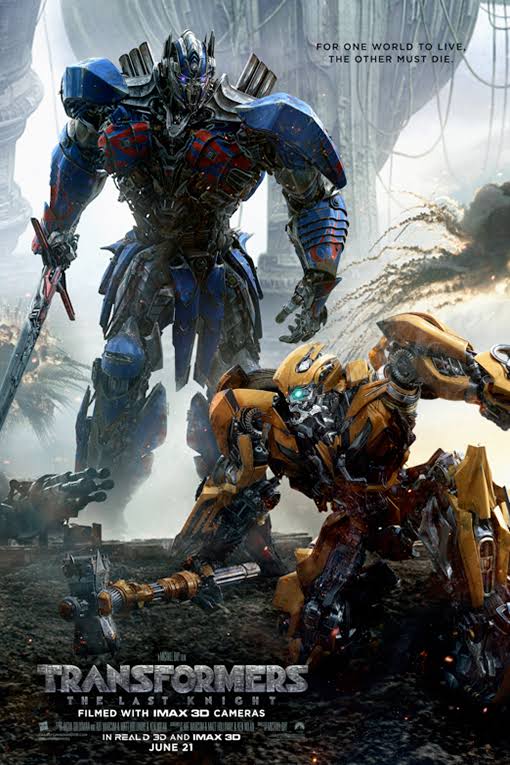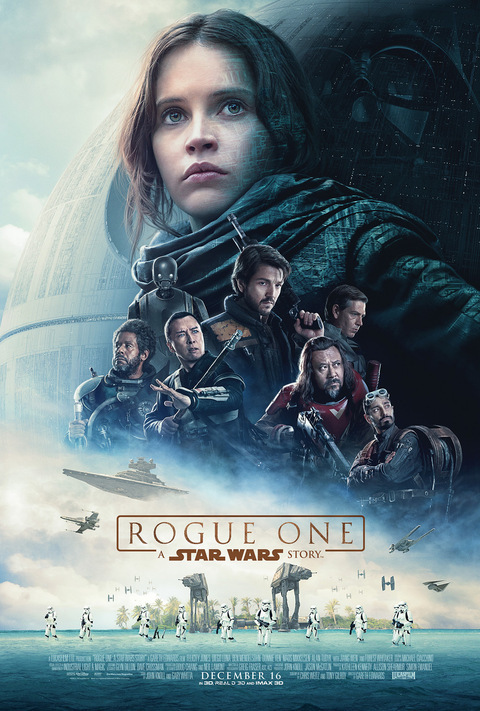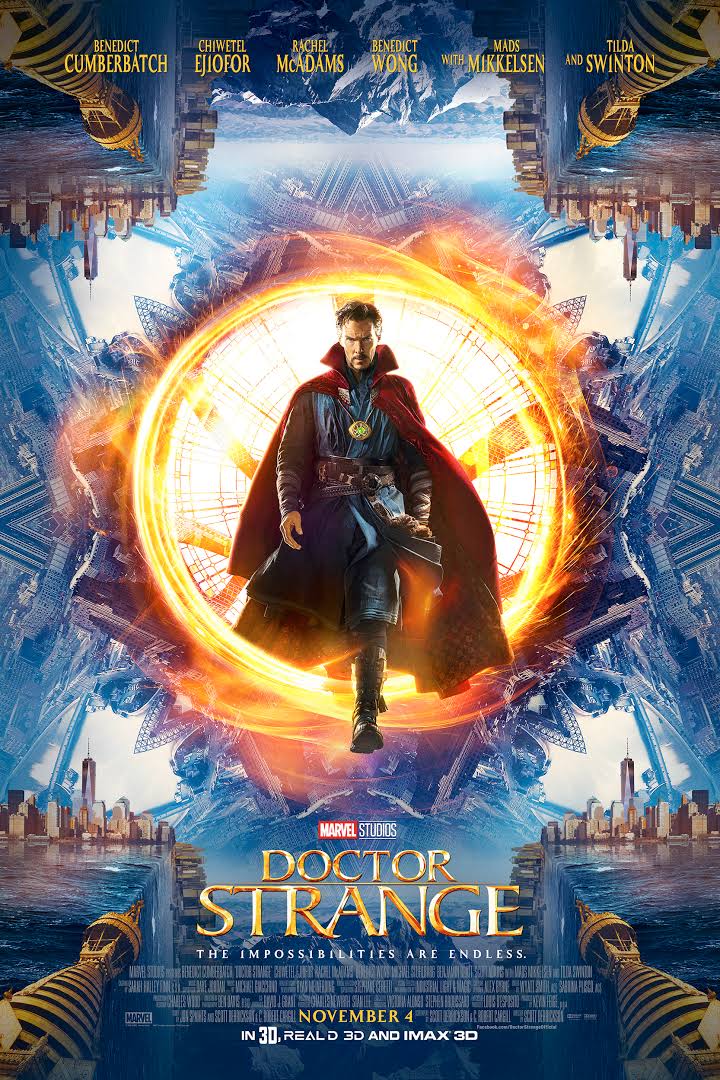 CG Technology Supervisor
As CG Technology Supervisor, I had strategic, global oversight of:
Facial Capture & Performance

(including relations with Disney Research)

Look Development & Shading

(including relations with Pixar, WDAS and Pixar RenderMan)

Lighting

(including relations with The Foundry)

FX
ILM TV Pipeline
As well as being a driving stakeholder for:
ILM CG/Studio Pipeline

(cross-discipline)

ILM Documentation and Standards
Head of CG (London)
In this role, I oversaw and assisted Film and TV projects running through the ILM London studio over this period, including:
Star Wars: The Rise Of Skywalker
The Mandalorian
Battle At Big Rock
Spider-Man: Far From Home
Aladdin
Avengers Endgame
Bird Box
Jurassic Park: Fallen Kingdom
Solo
Avengers: Infinity War
Ready Player One
Star Wars: The Last Jedi
Transformers: The Last Knight
Life
Star Wars: Rogue One
Dr Strange
I also contributed to:
Virtual Production Tests / Bids
Film Project Bidding and Planning
FMX 2018: Headline Presentation
2018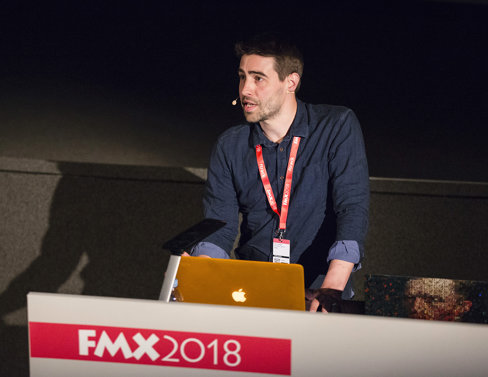 The FMX Digital Humans Track was chance to present 'ILM Digital Humans Past, Present and Future' and join a very illustrious group of experts in the field.
Sessions were introduced by Mike Seymour (fxguide), who also hosted a panel discussion.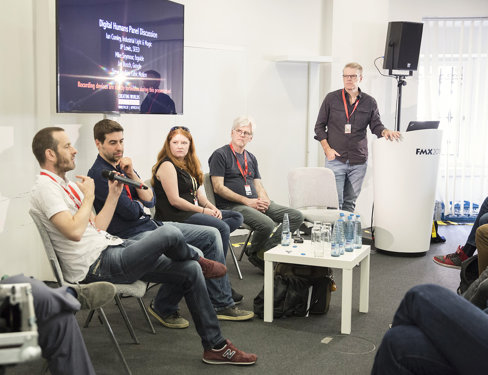 Other presenters and panelists included Axel Akesson (MPC), JP Lewis (SEED), Jay Busch (Google) and Steve Caulkin (Cubic Motion)
Star Wars VIII: The Last Jedi
2017, CG Supervisor (Industrial Light and Magic)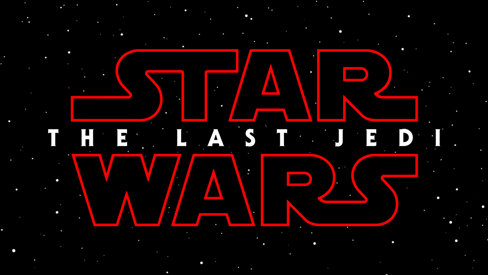 I joined some very talented artists in helping bring Supreme Leader Snoke back to the screen - now in his non-holographic form and looking more alive than ever...

Life
2017, CG Supervisor (Industrial Light and Magic)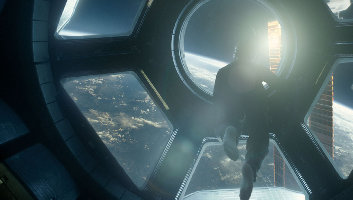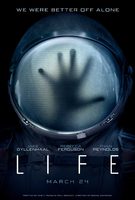 For Daniel Espinosa's 'Life', we combined 15 distinct takes to create the long, single-take, zero-gravity opener to the movie. I was involved as CG Supervisor, planning the work and kicking off the asset and shot work.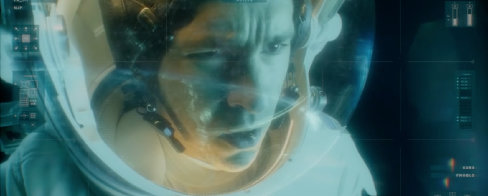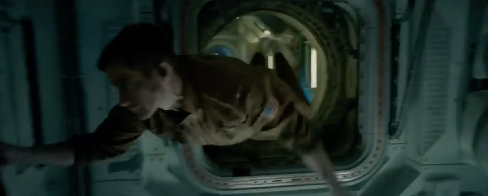 Into Film 2016: Star Wars Panel
2016

'Into Film' gives every child and young person aged 5 to 19 in the UK the chance to experience film. The Into Film Festival brings schools together to experience film on the big screen, along with speakers related to that film.
For the Star Wars: The Force Awakens screenings, I joined an ILM panel to discuss and take questions about our Visual Effects work (recorded excerpts below).
| Into Film |
Ciclope 2016: Headline Presentation
2016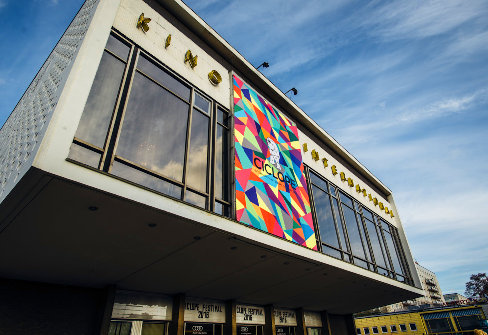 Ciclope - The International Festival of Craft - 2016, took place in Berlin.
This year's programme included a fantastic and inspiring range of speakers, including energetic musician Sam Spiegel and advertising authority Sir John Hegarty.
I kicked off the festival exploring digital character design, asset build, and performance, for Star Wars VII.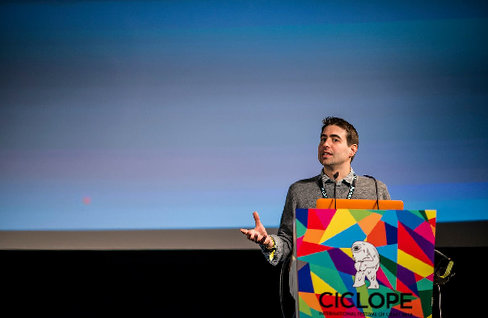 | Ciclope Festival |
NVX 2016: Headline Presentation
2016

The Dutch Association of Visual FX Professionals - NVX - brings together artists from around the Netherlands in their annual meet up and award ceremony as part of the Dutch Film Festival. I presented some of ILM's work on The Force Awakens and had a great time getting to know some of the fantastic talent in this ever-growing centre for Visual FX in Europe.
| NVX2016 Utrecht |
SCA 2016: Keynote Speaker
2016

The Symposium on Computer Animation 2016 focuses on time-based phenomena, and brings together academia and practioners across a great range of related subjects. I gave the keynote presentation for Industrial Light & Magic - looking at the Design, Capture and Development for Star Wars VII characters Maz Kanata, Supreme Leader Snoke and BB8, and our use of Disney Research Medusa.
| SCA2016 Zurich |
BAFTA 2016: Winner for Special Visual Effects
2016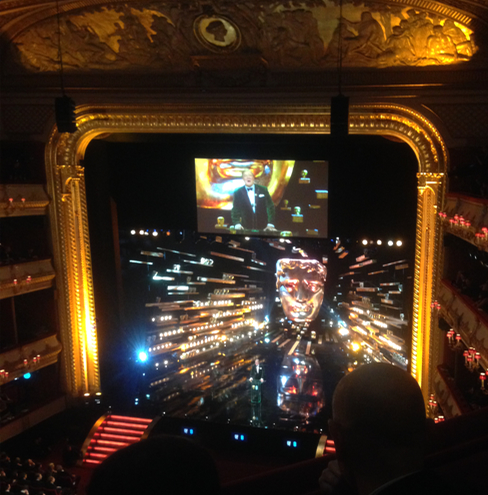 Great fun at the British Academy Film and Television Awards 2016 - where Star Wars VII won best Special Visual Effects.
Visual Effects Society Awards 2016: Nomination for Maz Kanata
2016

I was very honoured that our work bringing The Force Awakens' Maz Kanata to life, was nominated for a VES Award, in the 2016 category for 'Outstanding Animated Performance in a Photoreal Feature'.
We didn't mind being beaten to the win by another ILM team with their amazing work on the bear attack in The Revenant.
| VES 2016 winners |
Star Wars VIP Screening: Speaker
2015

Hope and Homes for Children work to ensure all children grow up with the love of a family.
They ran a VIP charity screening event on the first day of release. I had the pleasure of giving an introductory (spoiler free) presentation.
Star Wars VII: The Force Awakens
2015, CG Supervisor (Industrial Light and Magic)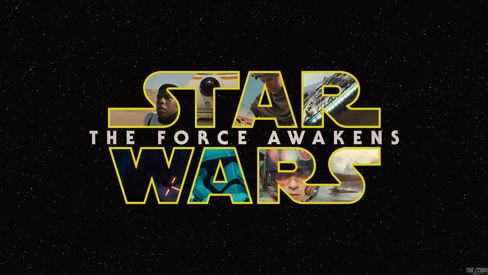 An incredible show to be part of - Star Wars awoke with a galactic bang. ILM London delivered a range of work, including hero characters Maz Kanata and Supreme Leader Snoke, and the reveal of the Millennium Falcon.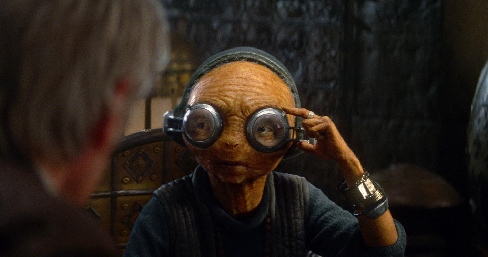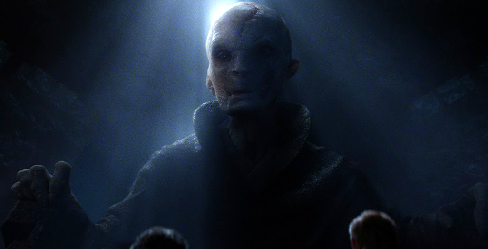 Paddington
2014, CG Supervisor (Framestore)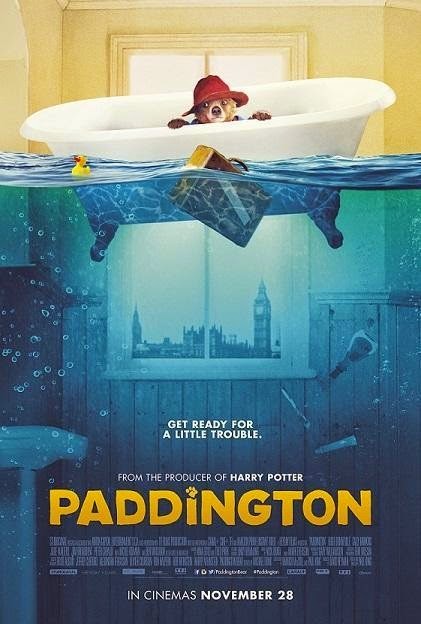 Paddington is a funny and charming show, directed and written by Paul King and produced by David Heyman.
I Look Developed Paddington, his iconic blue duffle coat, his worn red hat, and CG Supervised the show.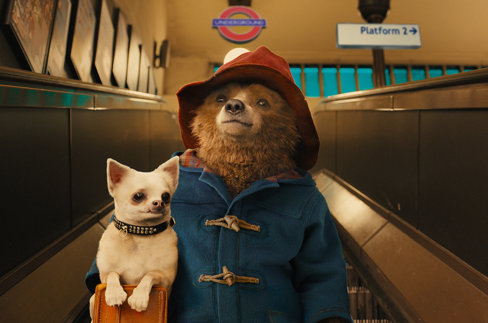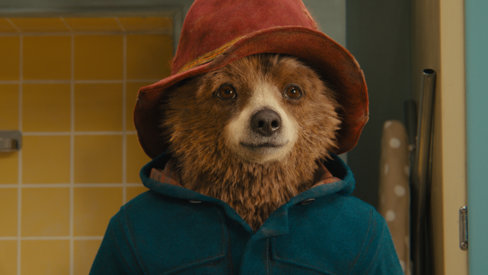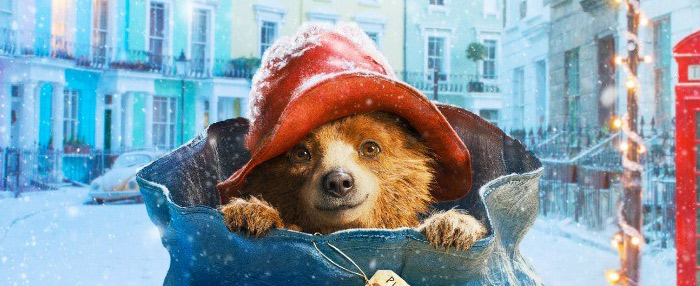 Guardians of the Galaxy
2014, Look Development (Framestore)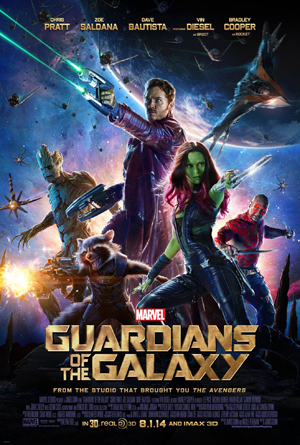 Guardians expands the Marvel universe, including the introduction of Rocket Raccoon.
I had a great time Look Developing this gun-toting, munitions expert comic book icon in readiness for his shoot..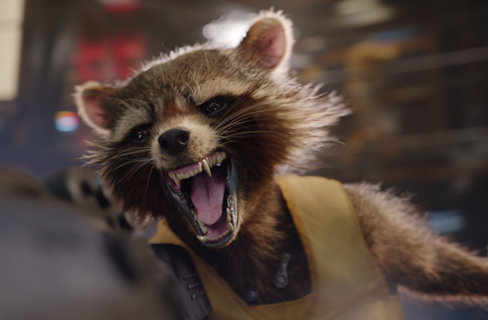 CG Student Awards 2014 - Judge
2014

I was asked to be a judge for the 2014 CG Student Awards which offers a range of prizes, recognition and internships to winners. There was an amazing level of skill and talent on display and some outstanding winners.
Academy Awards 2014: Winner for Visual Effects
2014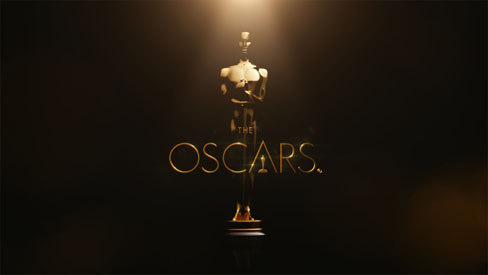 Gravity had another amazing night at the 2014 Academy Awards picking up 7 Oscars, including Visual Effects for our work sending Sandra Bullock and George Clooney into space.
BAFTA 2014: Winner for Special Visual Effects
2014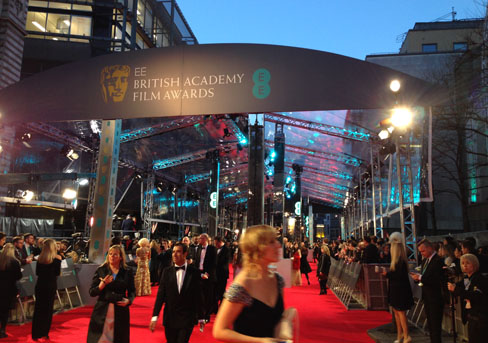 Gravity had an exceptional night at the BAFTA Awards 2014, winning 6 categories including Special Visual Effects. I was fortunate enough to attend and celebrate.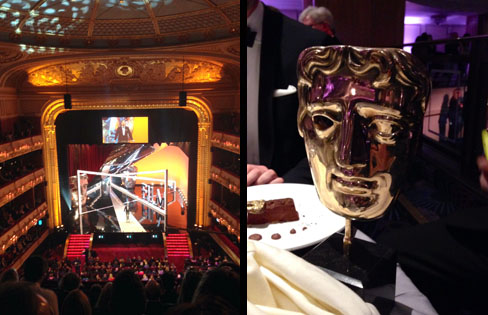 Visual Effects Society Awards 2014: Winner for Gravity Exterior
2014

The Visual Effects Society holds annual awards for, and nominated by, the visual effects industry. This year Gravity claimed 6 awards, including for Gravity Exterior Environment, which I played a part in.
| VES 2014 winners |
Bringing Gravity down to Earth - 3dtotal.com
2014

3dtotal.com wrote a piece about Gravity VFX, highlighting several team members who had come through the National Centre for Computer Animation, where I studied for my MSc.
You can read the article here.
| read article |
NCCA Film Lighting Master Class
2013-2014

I lectured and set coursework again for the National Centre for Computer Animation @ Bournemouth University's Master Class programme.
This year's project was 'Key Lighting', focusing on the core lighting skills required to integrate CG with day and night time plates.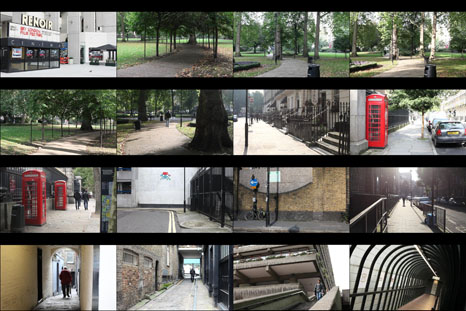 Gravity
2013, Look Development Lead (Framestore)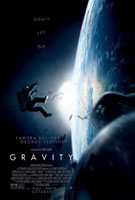 Alfonso Cuaron - who I already hugely admired - brought Framestore an incredibly challenging, cutting-edge, intense, exciting and beautiful show to work on - Gravity.
My role as Look Development Lead was initially to explore how to render this photoreal project, including the transition from RenderMan to the Arnold renderer, then pushing shaders, tools and images to the level we needed.
With techniques establishing, I focused primarily on the development of the character assets, including CG space suits, and digital doubles, including facial capture.
NCCA Film Lighting Master Class
2012-2013

I lectured and set coursework for the National Centre for Computer Animation @ Bournemouth University's Master Class programme.
This year's project brief was 'Motion through Light' - a challenging concept where students had to demonstrate their ability to light CG objects of their choice, moving through spaces in footage shot themselves, and maintaining a seamless integration.
Think Computer Science
2012

Under the wing of a Sunderland Bomber at the Imperial War Museum Duxford, I captured student's and teacher's faces on camera, converting their images into a 3D reconstruction for all to admire on a very large TV!
'Think Science' was arranged by Microsoft Research Cambridge.
S.T.E.(A).M.
2011-2013

I got to meet many enthusiastic students across schools in London, promoting Science, Technology, Engineering, Art and Mathematics as part of the UK S.T.E.(A).M organisation.
It was a really worthwhile and enjoyable activity, opening eyes to how STEAM subjects can lead to a wide range of exciting, technological and creative careers.
Narnia: Voyage of the Dawn Treader
2010, Aslan Shading and Look Development Lead (Framestore)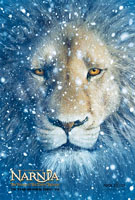 Taking on the role of Look Development Lead for the latest iteration of Aslan the lion, the aim was to use the latest technology to create an even more realistic lion.
A significant amount of time was spent studying the seminal Marschner paper for producing realistic hair fibers.
Head of Pipeline
Framestore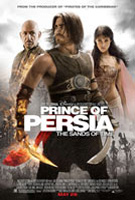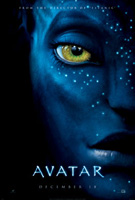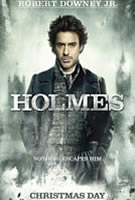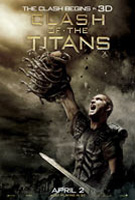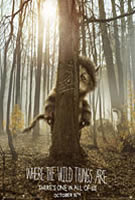 Established and ran the Framestore Pipeline Department, overseeing projects including:
Prince of Persia
Clash of the Titans
Avatar
Where the Wild Things Are
Sherlock Holmes
Harry Potter and the Half Blood Prince
Badger Trust Annual Conference
2008

Presenter of 'Trufflehunter - the CG Badger'.
I had the unexpected honour of presenting to a lecture theatre contaning the country's leading badger lovers and experts, receving a very warm reception.
SIGGRAPH
2008

Presenter of 'Aslan and Trufflehunter - Creature Creation From Follicle to Chronicle'
Narnia: Prince Caspian
2008, Look Dev and Lighting Supervisor. Pipeline/RnD TD (Framestore)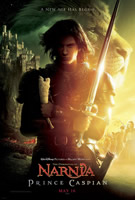 One of my favourite projects, by virtue of it being a particularly hot melting pot of challenge, great people, new ideas..and sitting in a field full of badgers for reference.
I was a Shader Developer and Look Development Lead for Trufflehunter, the grumpy badger.
Harry Potter
2005-2009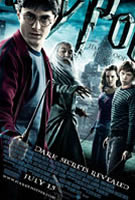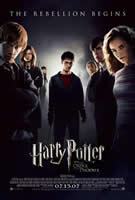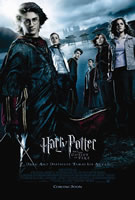 Harry Potter and the Goblet of Fire, 2005: Lead Technical Support
Harry Potter and the Order of the Phoenix, 2007: Pipeline/RnD TD
Harry Potter and the Half Blood Prince, 2009: Head of Pipeline
This series alone grew the London Visual Effects industry. Harry Potter films were always challenging, but enjoyable to work on - especially seeing the buzz and anticipation surrounding each film.
Underdog
2007, Look Development Lead and Lighting/Pipeline/RnD TD (Framestore)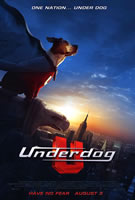 Polly the King Charles Cavalier was our hero Underdog's love interest. I was Look Development Lead for Polly, starting a run of fur-centric projects, with a sideline in pipeline and tool development.
X-Men: The Last Stand
2006, Lighting TD (Framestore)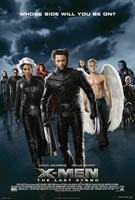 Providing claws for Wolverine as he's hurled through the air was my first ever VFX shot, but I spent most of the show creating wings for a character called Angel. Quite a steep learning curve!
Nanny McPhee
Technical Support (Framestore)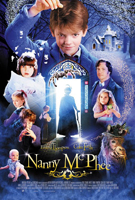 Render wrangling is a great way to enter the industry, gain experience and explore types of roles in visual effects.
It's quite common to be offered paint & roto, tracking or support roles fresh out of university. Don't be dismayed! Getting your foot in the door is a massive step, and there will be people out there with production experience able to fill the more senior roles. Once you're in, however, start showing what you can do.